Sep 25, 2015 | Featured Skaters
Hater Tot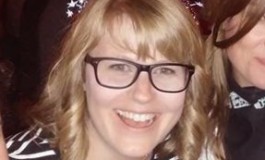 by Ali Gory
Name: Hater Tot
Number: 375
New Team: Rockits
Why did you decide to try-out with MNRG? I had been a Deb for a couple of years and I thought, I think I can do this!!
What is your favorite bootcamp memory/lesson? Oh gosh, too many to name, but "use your utter" has got to be one of the best!
How did you come up with your derby name? I love tater tots!!
Do you have any special talents you would like us to know about? I'm really good at making tater tots.
What do you do in your "real life"? I am a project manager in application development.
Would you like to give a shout-out to anyone? My kick ass family for believing in me!