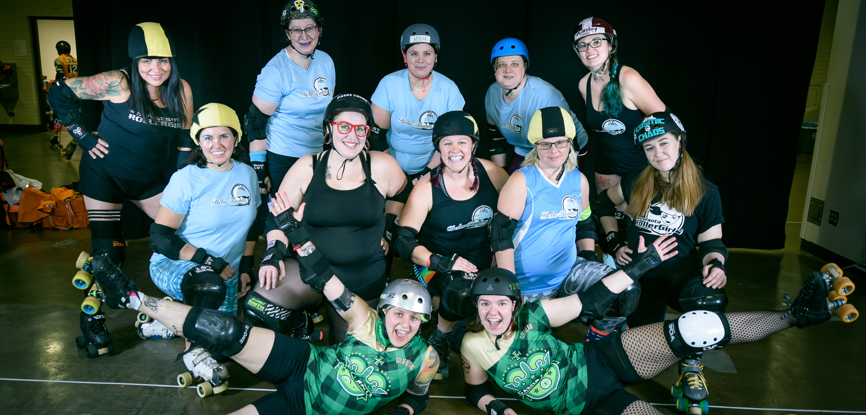 Windchill
Are you interested in trying roller derby?
Minnesota Roller Derby has a training program called the Windchill. Whether you're looking for a recreational way of learning the sport or a serious training challenge, the Windchill have something for you. There is no minimum skill requirement to join, just a positive attitude and willingness to learn!
Our Mission:
The mission of the Windchill is to be the premier training program in the world of roller derby. We exist to provide new and developing skaters a positive yet challenging training environment to take their skills to the next level and improve as derby skaters and athletes. The Windchill's goal is to empower our skaters to become the next wave of talent and the future of our sport.
Requirements:
We practice Sunday evenings at the Saint Paul RiverCentre. Practices are 2 hours in length and closed to the public. We run two 12-week sessions per year: fall-winter and winter-spring.

-You must be 18 years of age or older to participate. -You must have your own primary health insurance. -You must be covered by WFTDA insurance, purchased through WFTDA. -You must have all the standard roller derby gear: helmet, mouth guard, wrist guards, elbow pads, knee pads, and a pair of quad roller skates. -Dues: $75 training and rental space fee, covering 12 Sunday practices. -Optional add-on: There is a Tuesday skills session available as an add-on for an additional $40, covering 8 Tuesday practices.
How do I sign up?
Spring signups are now closed. Please email us at windchill@mnrollerderby.com for more information on future signup opportunities!
You can also follow us on Facebook.