May 6, 2016 | On the Road!
Debu-Taunts Travel to Mankato!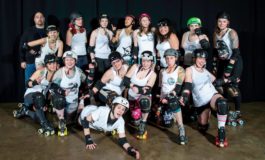 Our home season may be over, but roller derby never stops. On May 21st, our Debu-Taunts advanced group will be traveling down 169 to take on the Mankato Area Derby Girls! Come on down to the Verizon Wireless Center to see some of our up-and-coming Debu-Taunts make their derby debuts in Mankato!
Be sure to check out the event on Facebook!