Apr 8, 2018 | Special Announcements
Cast Your Vote for our Annual Awards, The Wheelies!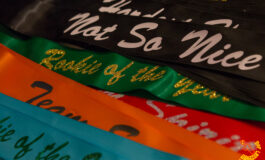 Do you have a favorite RollerGirl you'd just love to see win big as Season 14 comes to a close? Make sure to cast a vote for one of our fan favorite awards at the link here: www.mnrollergirls.com/wheelies/
You can cast your vote for:
Favorite Jammer
Favorite Pivot/Blocker
Favorite Rookie
Fiercest Competitor
Winners of each of our Wheelie Awards will be announced after the Wheelies ceremony on May 4!