Nov 28, 2018 | Special Announcements
Girl Scout Badge Day with the Minnesota RollerGirls!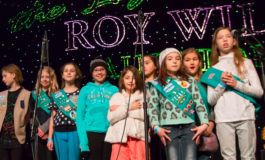 Date: Saturday, January 19, 2019
Time: 3:30-10:00 PM
Location: Roy Wilkins Auditorium, 175 Kellogg Blvd W St Paul, MN 55102
Ages: Juniors and up
Cost: $17/person (both adult and scout)

EVENT IS NOW FULL. We hope you will join us for next year for Badge Day
What to expect:
Experience the thrill of a skater run and led contact sport - roller derby! Get a behind the scenes tour of the Minnesota RollerGirls, where you will learn about being an athlete as well as the basic rules of roller derby. After a behind the scenes tour and meeting several Minnesota RollerGirls, stay and enjoy the game (known as a bout)! Juniors will earn their practice with Purpose Badge, Cadettes will earn their Good Sportsmanship Badge, and Seniors will earn their Cross Training Badge.
A break will be given for dinner. Troops will need to eat off site between the behind the scenes tour and the start of the roller derby bout. Minnesota RollerGirls will have a merchandise booth open during the bout, where we will be selling many items!
To sign up for the event or to reach out with any questions, please contact us at girlscoutevent@mnrollergirls.com. Registration closes on December 26, 2018. Maximum attendance is 100 scouts, so prompt registration is suggested.