Jan 24, 2020 | Special Announcements
Calling All Officials for our Annual HAND Tournament!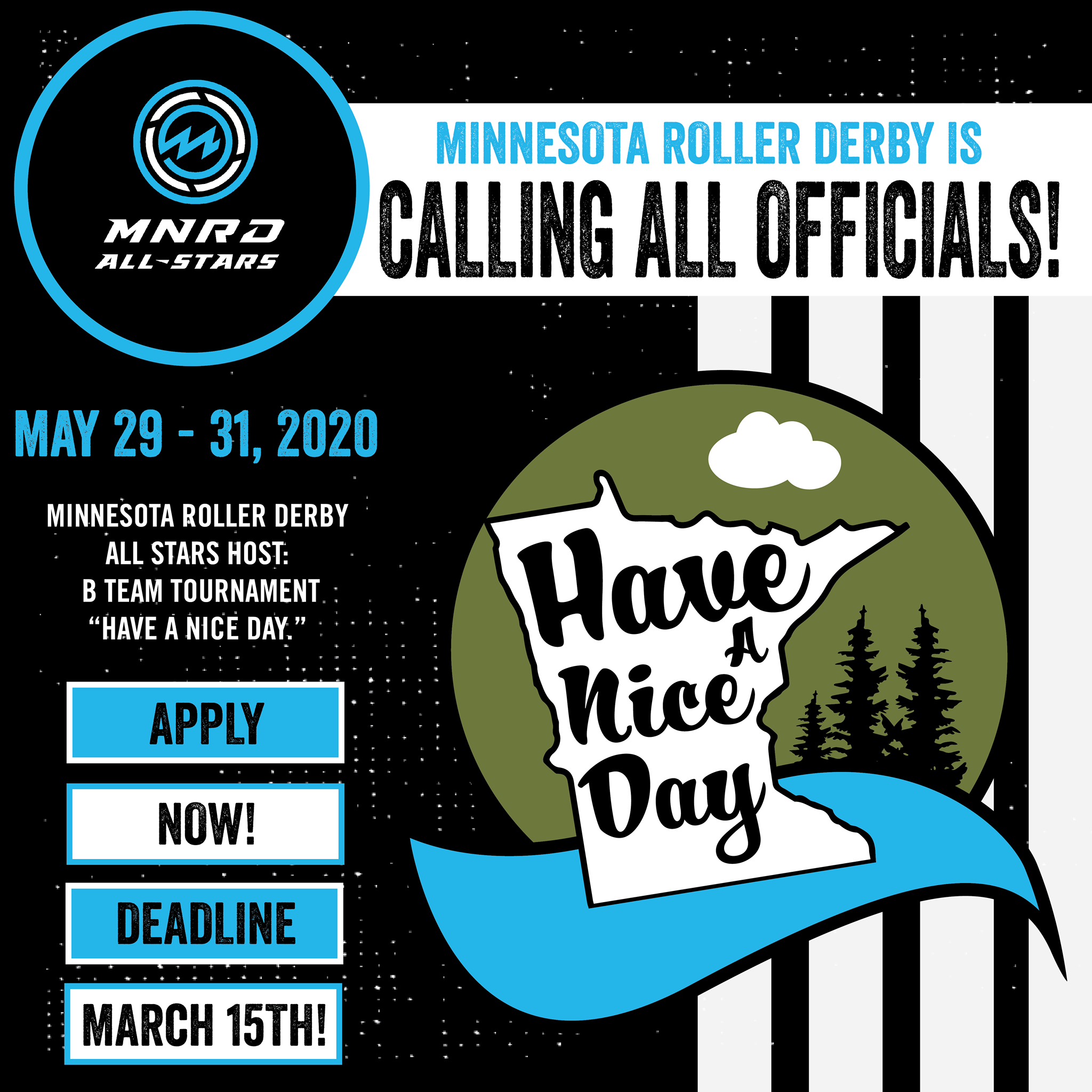 Our annual Have a Nice Day (HAND) All-Star B Team Tournament is in the works, and we are looking for officials! The tournament will take place May 29th-31st at the Eagan Civic Arena.
If interested, please fill out one or both of the following Google forms by March 15th!
niceday-leads@mnrollerderby.com