Mar 18, 2020 | Bout News
MNRD Suspending Activities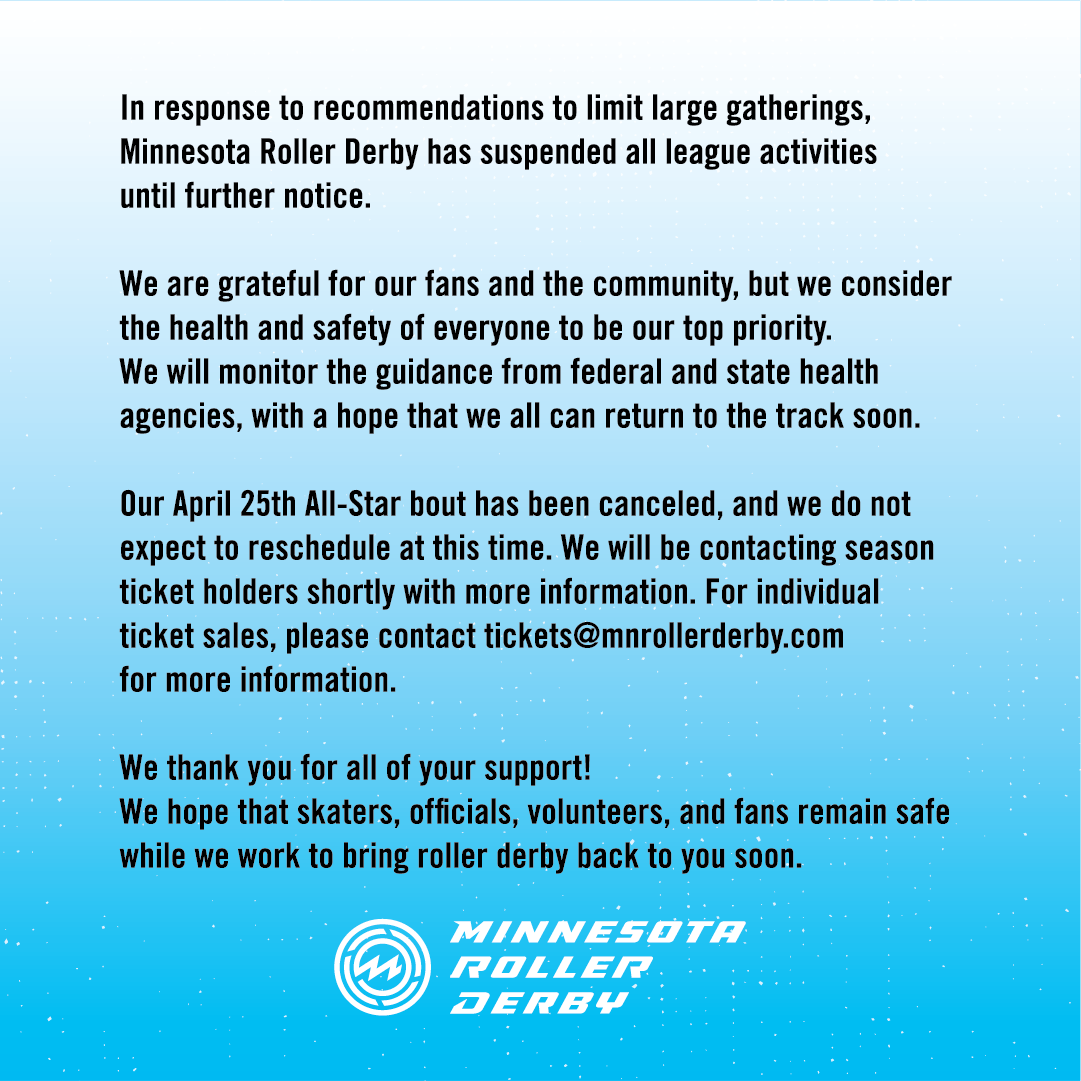 In response to recommendations to limit large gatherings, Minnesota Roller Derby has suspended all league activities until further notice.
We are grateful for our fans and the community, but we consider the health and safety of everyone to be our top priority. We will monitor the guidance from federal and state health agencies, with a hope that we all can return to the track soon.
Our April 25th All-Star bout has been canceled, and we do not expect to reschedule at this time. We will be contacting season ticket holders shortly with more information. For individual ticket sales, please contact tickets@mnrollerderby.com for more information.
We thank you for all of your support!
We hope that skaters, officials, volunteers, and fans remain safe while we work to bring roller derby back to you soon.
-Minnesota Roller Derby