Apr 5, 2021 | Special Announcements
Home Team Rebrand Announcement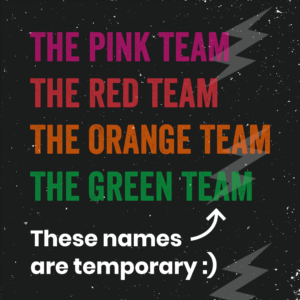 Today, we are announcing that we will be rebranding all of our Home Teams.
Season 17 has been an opportunity for introspection, growth, and action within Minnesota Roller Derby. While we mourn the absence of activities that typically make a roller derby league a roller derby league –the sweaty practices, the hard hits, the friendly rivalries, the cheers of fans on bout day– we have welcomed the opportunity to work hard in other, more important ways. Beyond being a roller derby league, we are a community. As such, it is our responsibility to continuously identify ways to further embody our core beliefs and to drive our mission.
Our Mission:
Through roller derby, we will empower women, non-binary, and gender expansive people to thrive and build a community around camaraderie and social responsibility.
Our Core Beliefs:
Individuality & Inclusion, Empowerment & Growth, Fun & Force, Community Involvement.
We believe one of the ways we can better represent these values is through our Home Team names and themes. As our full league identified a need to better show who we are by rebranding to Minnesota Roller Derby, our Home Teams have been working through a similar process of reflection. Each team is identifying specific and needed changes not only in branding, but in team and league culture as well.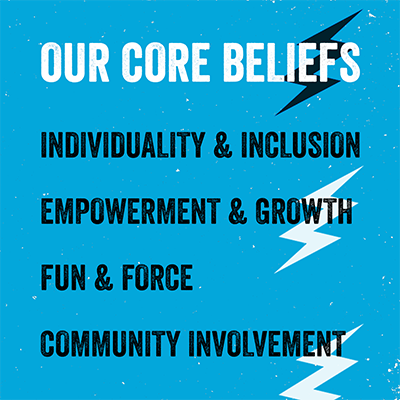 While a lot of this work is happening internally, we want to better communicate and share our progress publicly. During this process, we will be updating our public-facing names and logos.
In addition to announcing these changes, we would like to take this time to state clearly that our current names and themes associated with brutality, violence, blind nationalism, and gendered language are not an accurate reflection of MNRD. We acknowledge and apologize for the harm caused by their continued use.
To our members and fans who are Black, Indigenous, and/or other people of color, as well as to our members and fans who are gender expansive: we apologize for our exclusionary thinking, actions, and culture that have caused harm. We are listening to you and we are committed to making changes in an authentic, anti-racist, and inclusive way. We acknowledge that this work will be a continuous effort that will never truly be done.
THANK YOU for being a part of Minnesota Roller Derby and for allowing us to learn from our mistakes and to work to be a better community and roller derby league.
Feedback & Next Steps:
As we work through this process of reflection, reconciliation, and growth, we will provide updates, including concrete steps we are taking, via our social media channels and mnrollerderby.com. We welcome your feedback as well, and encourage you to reach out by contacting us on our social media channels or by filling out our Home Team Rebrand Feedback Form.